MGS Midwest Guard Rail System
Existing W-Beam barriers were developed many years ago when the vehicle fleet was different than it is today. These existing W-Beam barriers measure 27 5/8'' to the top of the rail. When crash tested with today's higher center of gravity vehicles, many results have not been successful.
Time now offers the W-Beam Barrier for the Future, the Midwest Guard Rail System! The differences between the MGS Barrier and the older W-Beam barrier are:
The MGS top of rail height is 31'' rather than 27 5/8''.
The MGS blockout is 12'' rather than 8''.
The MGS W-Beam rail splices occur mid span between posts rather than at the post.
In 2001-2002, the Midwest States Pooled Fund Program funded by 11 States recognized the need for a new generic strong post W-Beam barrier that would be compatible with the newer higher center of gravity vehicles crash tested under NCHRP 350 Test Level 3 conditions. The result was the MGS Barrier.
Convex and Concave Guardrail
Rail sections to be installed on curves having a radius of 5 feet to 150 feet can be curved at the manufacturer's facilities prior to project site delivery. Rail can be curved either convex or concave as required. Terms "convex" or "concave" refer to the direction curved, inward or outward, relative to the traffic face of the rail.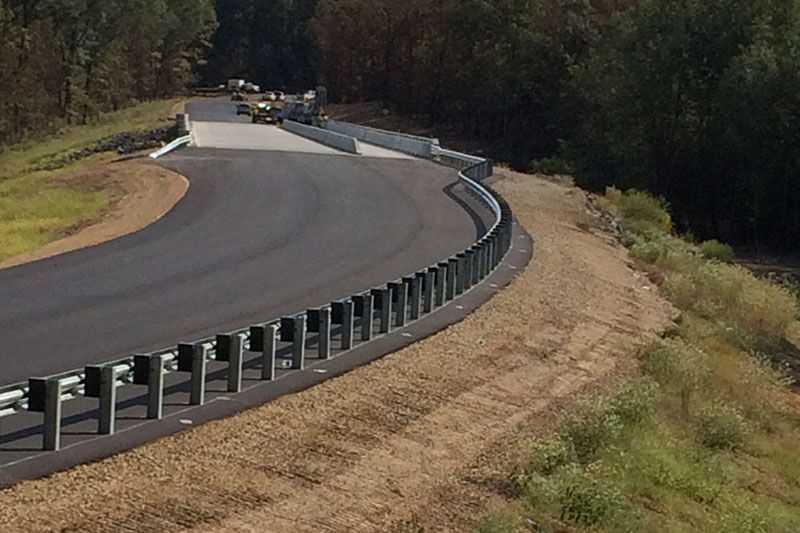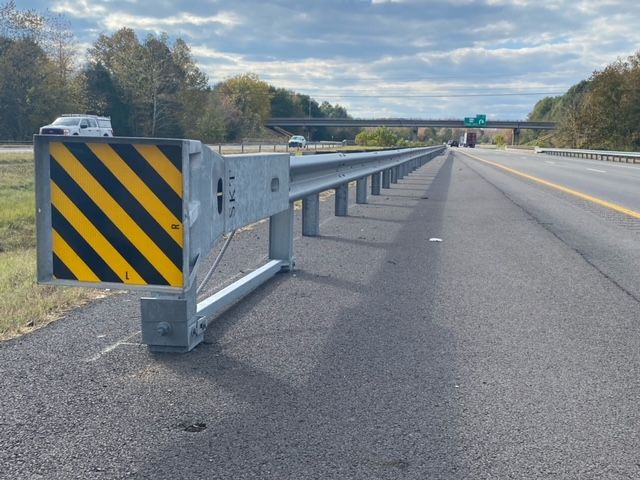 End Sections
We can supply complete highway safety guardrail systems for every specification. We can meet your full project requirements with standard end sections and energy-absorbing end treatments for steel post designs. We can also recommend safety solutions that meet the specifications of your project.
Guard Cable Systems
Guard Cable Systems (TL-3 & TL-4)

Time uses TL-3 and TL-4 Cable Barrier Systems, consisting of a 3-strand or 4-strand high tension median cable barrier, designed to contain and redirect errant vehicles from hazards. Guard Cable barrier systems are a cost effective solution and are preferred by contractors for their ease of installation and their broad FHWA accepted applications. There are several types of end treatments available as well, allowing us to fit your exact needs.
Full-scale vehicle crash/impact testing has been used to evaluate the safety performance of the TL-3 and TL-4 longitudinal cable barrier systems that Time offers. All testing procedures were conducted as prescribed by the MASH, Recommended Procedures for the Safety Performance Evaluation of Highway Features. The appraisal factors for evaluating crash test performance are structural adequacy, occupant risk, and after-collision vehicle trajectory. A test level is defined by impact conditions (speed, approach angle, and vehicle type).
For more information on guardrail installation and sales contact Lance Smith or Spencer Stillman or call 800-533-3221.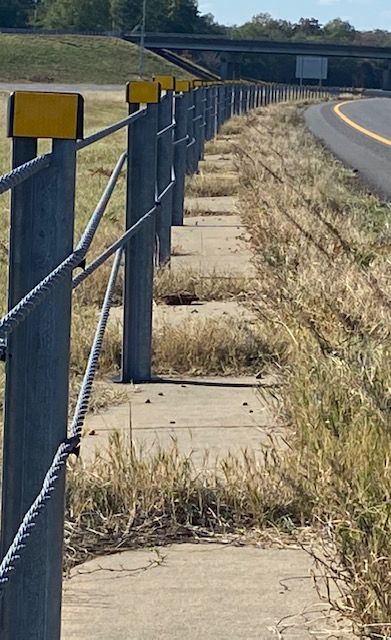 Call us today at 1-800-533-3221